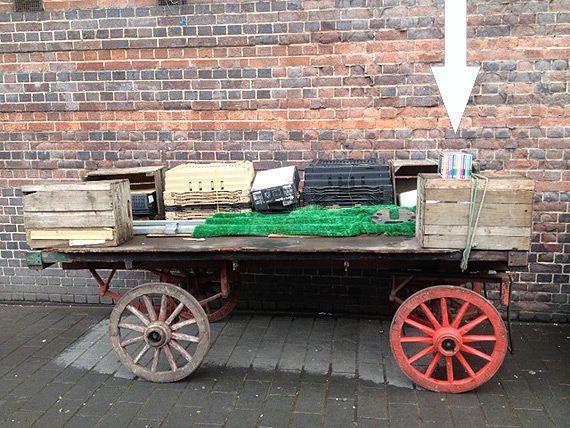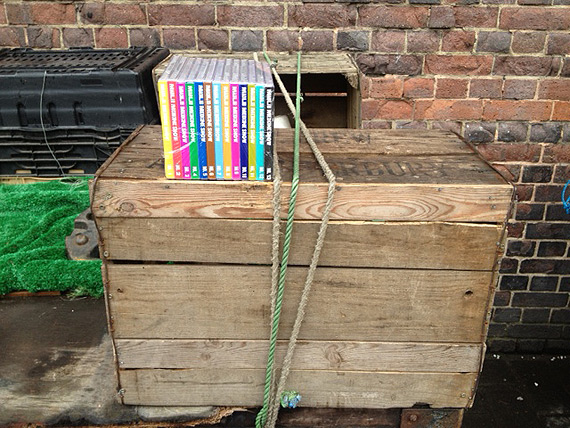 London, April 18, 3:50 PM, BST – There's a Madlib Medicine Show "Brick" at 1 Inverness St market, Camden. It's in a crate. Free for whoever gets there first.
Update: drama on the Madlib Facebook indicates the brick has been picked up.
THE BRICK is the complete collection of Madlib's Medicine Show series: 13 CD's, 13 booklets, all wrapped together. Pre-order available a Stones Throw. Release date is April 27.
The brick contains…
Medicine Show #1: Before the Verdict
Medicine Show #2: Flight to Brazil
Medicine Show #3: Beat Konducta in Africa
Medicine Show #4: 420 Chalice All-Stars
Medicine Show #5: History of the Loop Digga
Medicine Show #6: The Brain Wreck Show
Medicine Show #7: High Jazz
Medicine Show #8: Advanced Jazz
Medicine Show #9: Nittyville
Medicine Show #10: Black Soul
Medicine Show #11: Low Budget High Fi
Medicine Show #12: Raw Medicine
Medicine Show #13: Black Tape